30 Oct

Fashion Remix 2014

Foremost Interiors recently participated in Salt Lake Design Week's Fashion Remix show and auction. Each year, Design Week is hosted by the Salt Lake City chapter of AIGA along with ASID, AIA and other design groups, businesses and schools. The purpose of Design Week is to raise public awareness of the impact design-graphic, product, fashion, architecture, advertising, home design, etc. – has on the Utah community.

Foremost Interiors partnered with Shaw Carpet and Vivian Dowset, of Vivian Dowset Interiors, in creating amazing pieces for the Design Remix put on by IIDA, benefiting the Cystic Fibrosis Foundation.  Design firms, along with industry partners were paired up and challenged to create a theme and a dress using materials used in interior design. Foremost Interiors elected to deconstruct the carpet they were given from Shaw Carpets and used the backing, threads, etc to create dresses for their "The Storm Has Passed" theme.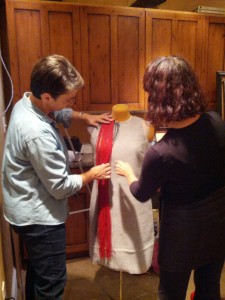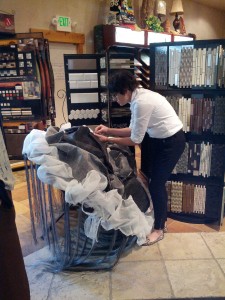 The first dress represents the storm and as the model sheds the storm dress, the rainbow comes out as represented in the second dress.
 
Foremost Interiors and Vivian Dowsett spent multiple days and hours working on the design and implementation and couldn't be more proud of the results. Foremost Interiors is honored they were able to help raise money for the Cystic Fibrosis Foundation and for the opportunity to collaborate with such talented designers and creative minds.
We look forward to Salt Lake City Design Week 2015 and cannot wait to see what the challenge is next year