22 Sep

Lighting Options For Over The Kitchen Island
The kitchen is the heart of the home and the kitchen island is the main star. It is one of the home's most versatile spots. Food prep, homework, party buffets and casual chats over lunch all happen at the kitchen island. Lighting that compliments the various activities performed at the kitchen island is important to maintaining your style, the atmosphere and properly showing off your culinary skills.
Here are some options to think about when choosing your kitchen island lighting:
Pendants
Pendant lighting is a very popular option for many reasons.  There are so many styles, ranging from formal, traditional, modern and contemporary.  They are stylish, sophisticated and yet simple.  The metal used on the pendant light can match the other metals used in the kitchen, such as the chrome of the sink faucet or the gold on the cabinet handles, or it can be completely different, making the lights stand out even more.  Pendant lights are meant to enhance any design and allow the kitchen island to be the center of attention. When choosing pendants, consider using two or three lights spaced out rather than just one centered above the island.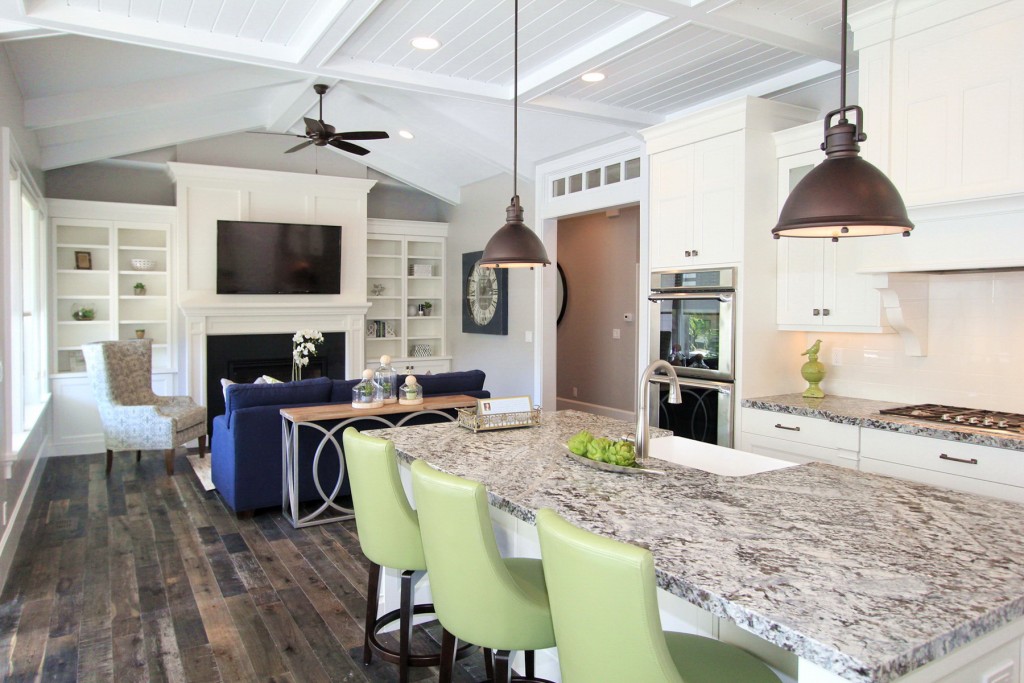 Linear Chandeliers
For large and deep kitchen islands, a linear chandelier can be a show-stopper. Designed to draw the eye up, linear chandeliers take up more visual space should be proportionate to the size of your kitchen island.  If you have an extra large great room, this type of lighting can help establish , zones, or break up the visual space, separating the kitchen from the family room. If there is no separate eating area, a linear chandelier can help dress up, or formalize the island as the dining space.  They also provide a stunning visual.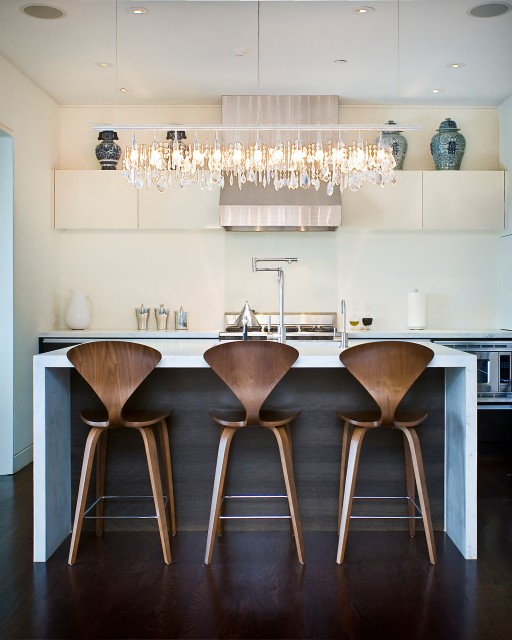 Recessed lighting
If you have a smaller kitchen or do not want to draw attention to your kitchen island, recessed lighting is a great option. It provides a more discrete light source and does not break up the visual space of the room, while giving you the necessary lighting for tasks performed at the island. Recessed lighting, or canned lights as some call them, give off nice, ambient lighting, without drawing attention up to the light source.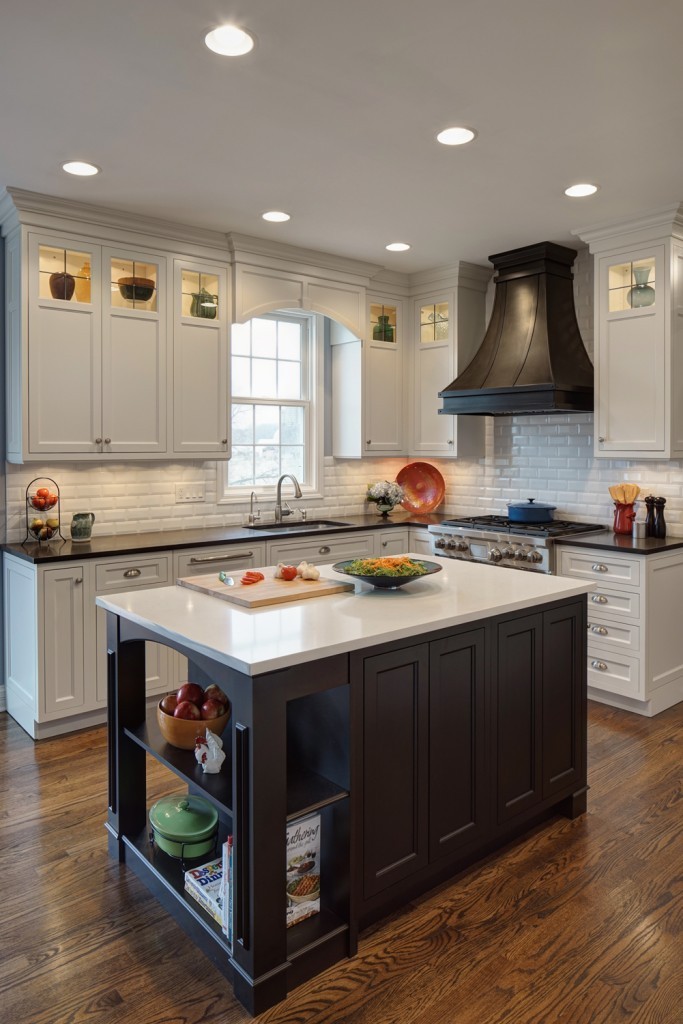 Whichever option you choose, make sure you have enough lighting for everything that happens around the kitchen island. Think about mood lighting during parties, the bright light needed to do late night homework assignments and the overall look and feel that you want for your kitchen.  Pendants, linear chandeliers or recessed lighting are all perfect options for lighting the heart of your home, the kitchen island.