24 Sep

How To Mix Different Styles In Design

Decorating a room with different design styles and furniture can be fashionable and freshen up a space on a budget – but it can also be difficult to pull off.  The most successful rooms with mixed styles are achieved by finding some common thread between styles so that everything looks like it belongs.  Follow these easy expert tips to mix styles effortlessly and create a room that appears cohesive and unified.

Unify Through Color

When merging pieces from different design styles, using a consistent color helps your decor hang well together and look more cohesive.  Notice how the modern white floating shelves look right at home with the vintage desk, and these mixed-style dining chairs have been painted and reupholstered so that they are easy on the eye.  Likewise, by keeping all furniture in the same dark color palette, the homeowner is able to blend two design styles and have it flow naturally.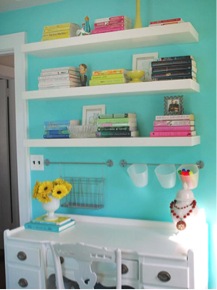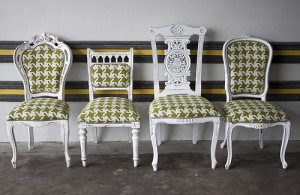 Image Source: Decorologist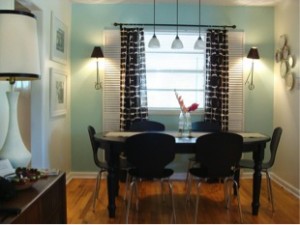 Match in Scale
A simple way to mix styles is to select pieces that have similar lines and size so that the room is balanced.  These dining rooms are a great example how of how to mix different furniture by keeping scale and shape in mind.  Although the chairs couldn't be more different, their similar heights and scale make the combination work.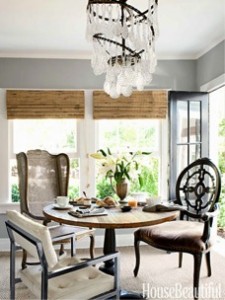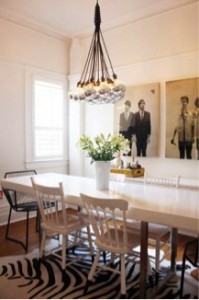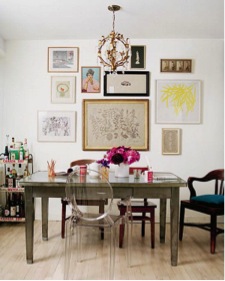 Make Traditional Modern with Bright Colors
Giving antique furniture a fresh makeover is a great way to make pieces your own.  Bright, modern colors can easily transform old hand-me-downs into fantastic focal points that blend in with the rest of your décor.  If DIY crafts aren't your thing or you simply prefer to keep your furniture as it is, then pairing classic pieces with accessories in modern colors will instantly update your room and give it a fresh, modern feel.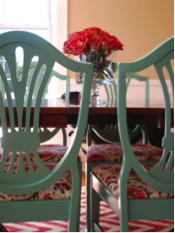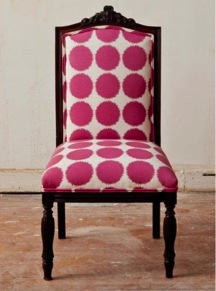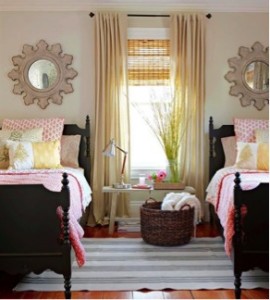 Image Source:  The Inspired Room
 
Mix Styles to Create a Focal Point
By adding just a pop of a different design style, you can make a huge impact in a room.  This modern Eames chair looks right at home with the mix of ethnic fabrics and an Oriental rug.  This metallic and blinged-out chandelier placed in the middle of this country-kitchen, adds some glam.  Not only are two different design styles merged, but the room also has a focal point now.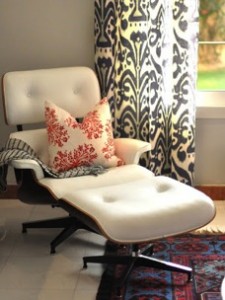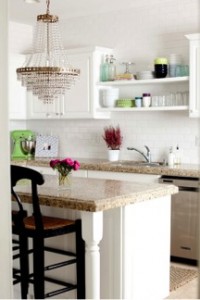 Break the Rules
Remember that decorating and design rules are never written in stone.  What usually works in most spaces often becomes a decorating "rule" (or at least a strong suggestion), but that suggestion may not work in your space.  Feel free to bend or even break the rules when creating and decorating your room in order to embrace what you love  If you have an antique piece your inherited or a love for all things 60s, don't be afraid to mix in decor that is meaningful to you.  After all, your home belongs to you!