19 Jun

The Many Types Of Wood Floors

There are three main types of materials that can be used to achieve the wood floor look: solid wood, laminate or engineered wood and tile. Each category has many different variations in color, size and material type.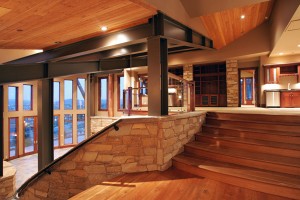 Solid Wood Floors
Solid wood floors are planks of solid wood, generally cut to be ¾" think and can vary in width. The most common types of wood used to make wood flooring are:
Oak (red & white)
Cherry (American & Brazilian)
Hickory
Pine
Maple (red & white)
Bamboo
Solid wood floors are susceptible to temperature changes and humidity so they should only be installed in spaces that are above the ground with the proper materials underneath, usually a wooden subfloor. Each of these types of wood can be stained multiple colors, changing the look of the wood.  Because they are solid wood, these floors can usually be refinished a few times before needing to be replaced. Some homes have wood floors that are 100+ years old because they have been well taken care of.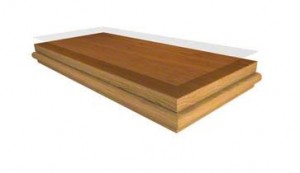 Engineered Wood Floors
Engineered wood floors are created by laminating multiple layers of hardwood together to form the individual planks. Because the wood layers are piled facing different directions, or made using cross-ply construction, the likeliness of them expanding or contracting due to weather conditions is greatly reduced. This allows engineered wood floors to be installed in basements or below-grade. This type of flooring can be installed on multiple types of materials such as concrete, existing flooring and wooden subfloors. Engineered wood floors typically cannot be refinished, as the top layer is not solid wood.  They come pre-finished in the factory in a variety of colors.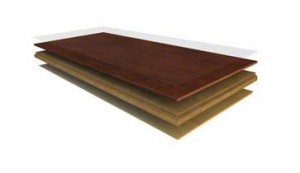 Should I install pre-finished or unfinished wood floors?
If you are going to install solid wood floors you have two options: pre-finished or unfinished.
Pre-finished floors are planks that are pre-stained and the finish is applied in the factory which makes it extremely durable (most companies offer a lifetime warranty). The planks usually have bevels on the edges, which help to hide minor differences between board widths and depths. When installed these beveled edges create very small gaps between the planks. Additionally, unlike floors finished on-site, there is no stain or varnish to seep into the cracks and to help smooth out the surface.   As there is dramatically less onsite labor involved in installing pre-finished floors, the cost is usually cheaper than unfinished floors when the job is completed. The install can often be completed in a day or couple of days rather than a week or more as is the case in unfinished floors because there is no sanding, staining, or varnish required. If you are living in the home at the time of installation and you are worried about VOCs or the sanding dust affecting your families' heath than pre-finished floors may be the way to go.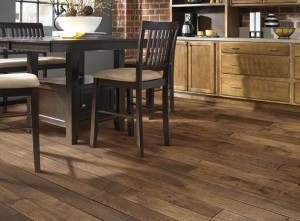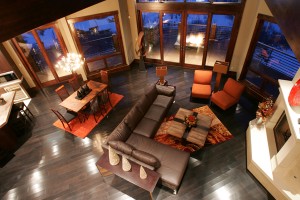 Unfinished wood floors or floors finished onsite are the preference of most contractors as the floors are one of the last things installed so that tools and equipment do not scratch the finish. There are usually less gaps between planks, as the edges don't have bevels, creating a flush look. When staining onsite the color possibilities are endless as are the options for the type of finish you would like: factories usually stock a limited color selection of pre-finished colors. If you need to match the color of existing wood flooring, would like special inlays or desire exotic woods than you will need to have unfinished wood floors installed.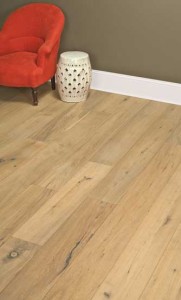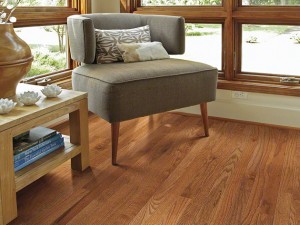 There are many pros and cons to each type of wood flooring, and both prefinished and unfinished wood floors can be sanded and refinished multiple times. Your families' lifestyle, budget and design desires will help to determine which type of wood floor you should get installed in your home Either way, wood floors are a classic and timeless flooring option, they will never go out of style.